Kevin Behan Natural Dog Training: In Memoriam

by Ellen Landauer
Kevin Behan Natural Dog Training: it is a profound loss to dogs and the people who love them that Kevin is no longer with us.
Even so, his presence lives on in those who delved deeply into his teaching, and in those whose dogs were redeemed by his work.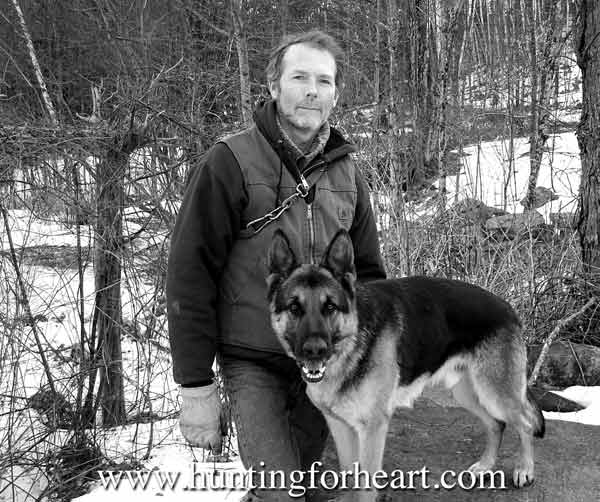 His work also lives in the dogs benefitted by Natural Dog Training and the ones yet unborn who will have the great good fortune to live with those who studied with Kevin, or follow his method. You see something different in these dogs - deep composure, authentic flowing movement, steady-state contactfulness with humans, directness of gaze and the joyful demeanor of a puppy.
Kevin was so much more than a dog trainer. He was a mentor whose presence in my life was transformational. He also was the rare teacher who was not afflicted with 'guru syndrome.' He was humble, honest, caring and dedicated.
For over twenty years before meeting Kevin, I was involved with dog trainers and training methods of all descriptions. Some of these trainers were naturally talented and at the top of their profession popularity-wise. With the exception of one or two Schutzhund trainers I worked with, none of them possessed anywhere near Kevin's depth of understanding or his unconditional acceptance of the essence of a dog's nature. Many gave lip service to such acceptance, then belied it in how they treated dogs.
No trainer I ever met was able to transmit to me in pure form an innate sense of how to spontaneously connect with a dog at the deepest core of my being.
Over the years, the wordless communication between Kevin and any dog he worked with left me in joyful wonder. Never did tears come to my eyes at seeing Heart expanding and radiating from a dog as a result of a profound healing - until I met Kevin. 
Long time immersion in the experience of such a natural and powerful bond not only benefitted my dogs - it transformed me as a human being.
Kevin stands alone in his unquestioning understanding of, and ACCEPTANCE of, the true nature of dogs. This is key to ALL dog training!!
I knew from the moment I first spoke to Kevin by phone that he had answers to questions I (and all previous trainers) had never even thought to ask.
---
Twenty Years of Natural Dog Training
With Kevin Behan

Kevin Behan was not only my training mentor; he was a friend and even sometimes like a second father.
I always felt that he 'got' what I was about (at times even more than I did). He was as clear in his compassion for, and understanding of, people as he was of dogs.
I took numerous private lessons with Kevin from 1998 through 2018. Once I became attuned enough, he would engage my assistance in his work with some of the most emotionally damaged dogs I've ever seen. These were severely dangerous dogs, chronically terrified dogs.
We worked dogs in all seasons and conditions - snow, ice, the sweltering heat of summer...and surrounded by the sweet promise of Spring and mellow red-gold of Autumn in the fields and woods around his home.
In all seasons, between working dogs, we would talk - about everything and anything. Through the years, Kevin was engaged in the endless pursuit of developing and refining Natural Dog Training, deepening his own understanding, and honing his skill in explaining it all to humans. So a lot of our discussions were him sharing what was new and me asking questions. Kevin was also always interested to learn about any of my new discoveries - usually in the realm of natural health, since that is my main area of expertise.
Kevin studied many disciplines; biology, quantum physics, psychology, botany, trends in human behavior and so on, to see if his theories on dog training held true across the scientific spectrum and all of life.
Sometimes, at the beginning or end of a lesson, another student of Kevin's would be there, and I would get to see how other handlers and dogs were utilizing Natural Dog Training. All his students that I met were interesting and uplifting to talk with and be around.  
Since Kevin's theories on dog behavior are so congruent and applicable to every part of life - we talked a lot about - life. In Summer, Spring and Fall, we sat on a rock or wooden bench under the trees. In Winter and on cold rainy days, we sat next to the wood stove in the rustic wooden building used for training techniques done in close quarters. Always nearby in the background, woven into the flow of our discussions - were the dogs.
I am so blessed to have spent so much time in Kevin's presence.
I am thankful for the love of dogs, the understanding, and for the way his innate energetic connection with dogs made its way wordlessly into my body by osmosis over so many years.
For these irreplaceable gifts I am ever grateful.
---
Natural Dog Training With Kevin Behan: Moments in Time

So often, fleeting moments which at the time don't seem of monumental significance, are the ones that shimmer in all their splendor once a much loved person is no longer with us.
One dark, somber, misty Autumn late afternoon, Kevin and I walked with Ena down the trail into the woods, to wind down after a training session. We strode through a thick cushion of fallen leaves strewn over the mud and puddles of the trail. On the steep hillside above us to our right, were legions of trees  - beech trees I think, still holding an abundance of yellow leaves. 
As we came to a cathedral-like space up the hill among towering trees, the breeze picked up. Kevin and I stopped to gaze in wonder as billowing clouds of bright yellow leaves lifted off the trees. A swirling, sparkling shower of gold against the dark dampness of the woods, they floated luxuriantly to the ground. A moment of pure presence when time ceases to exist...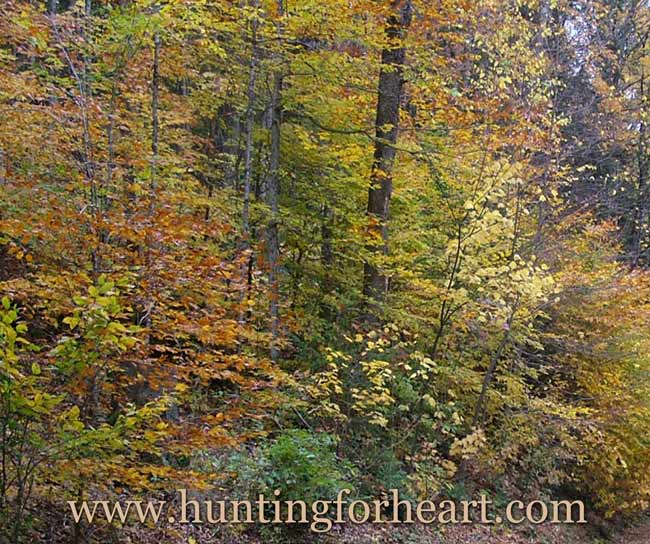 Kevin said how much he loved the beauty of the falling leaves, and that it reminded him of the music of an Irish singing group he likes.
Just a brief moment in time... 
Unfailingly, tears come to my eyes every time this memory surfaces. 
---
Kevin Behan Natural Dog Training: the Journey
---
BUY 'Hunting for Heart' and
Rediscover Your Primordial Bond With Dogs